Betta Teams: SANFL Round 10 - South Adelaide vs Central District
Posted by Jonathon Parker on 27 August 2020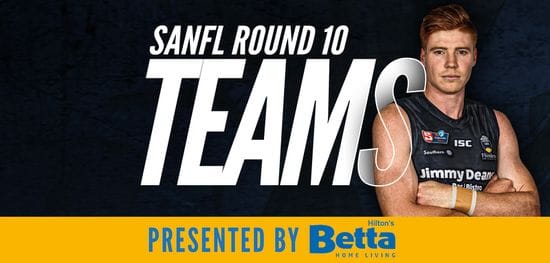 South Adelaide return to Flinders University Stadium to take on the Dogs in the annual Mayor's Cup match.
After coming off a solid four quarter performance over the reigning premiers last Saturday, the Panthers turn their attention to Centrals who are coming their maiden win of 2020.
The Panthers have confirmed that they will field their eleventh debutant for 2020 with South Adelaide Talent Pathway product Sam Whitbread (McLaren) putting on the blue and white for the first time at league level.
Cameron McGree and Ben Sawford are also additions to the squad of 25.
South Adelaide and Central District will also be playing for the Mayor's Cup on Saturday afternoon.
The Mayor's Cup was introduced in 2004, with South Adelaide and Central District recognising their communities - the City of Onkaparinga and City of Playford - share similar, demographics and challenges, both within the local community and football landscape of South Australia.
The Cup also recognises the ongoing support provided by both the City of Onkaparinga and City of Playford for their respective SANFL Clubs.
Since the Cups inception both clubs have alternated hosting the annual clash, with the Panthers set to host the 17th contest this weekend.
In the 16 games played since 2004, Centrals hold a commanding 12-4 record, but South Adelaide are the reigning holders of the Cup after claiming a 30-point victory at the Ponderosa in 2019.
See the latest Fowler Simmons Injury List here.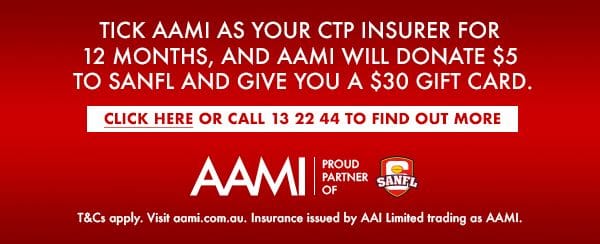 Meanwhile the Reserves will also be desperate for a win over the Dogs.
Jaidan Kappler is back from a hamstring strain and will be joined by a trio of debutantes.
Under-18 players in Harry Spacie and Phoenix Spicer will play their first Reserves match for the Panthers.
Joining them will be Jett Holberton from McLaren Football Club.
All the action kicks off from 11:30am on Saturday morning at Flinders University Stadium followed by League at 2:10pm.
If you're attending the game, please be aware that social distancing will be enforced and if patrons are planning to consume alcohol then they will need to be seated.
Supporters are reminded that it is preferred to pre-purchase tickets HERE, and that parking around the ground will be aviable for $5.
Don't miss a second of the action!
What: Panthers vs Bulldogs
Where: Flinders University Stadium
When: Saturday, August 29, 2:10 PM
Tickets: Online here or at the gate
Parking: Around the ground for $5
Watch: Live via SANFL Digital Pass Member's Only Pricing | Non-Member's Pricing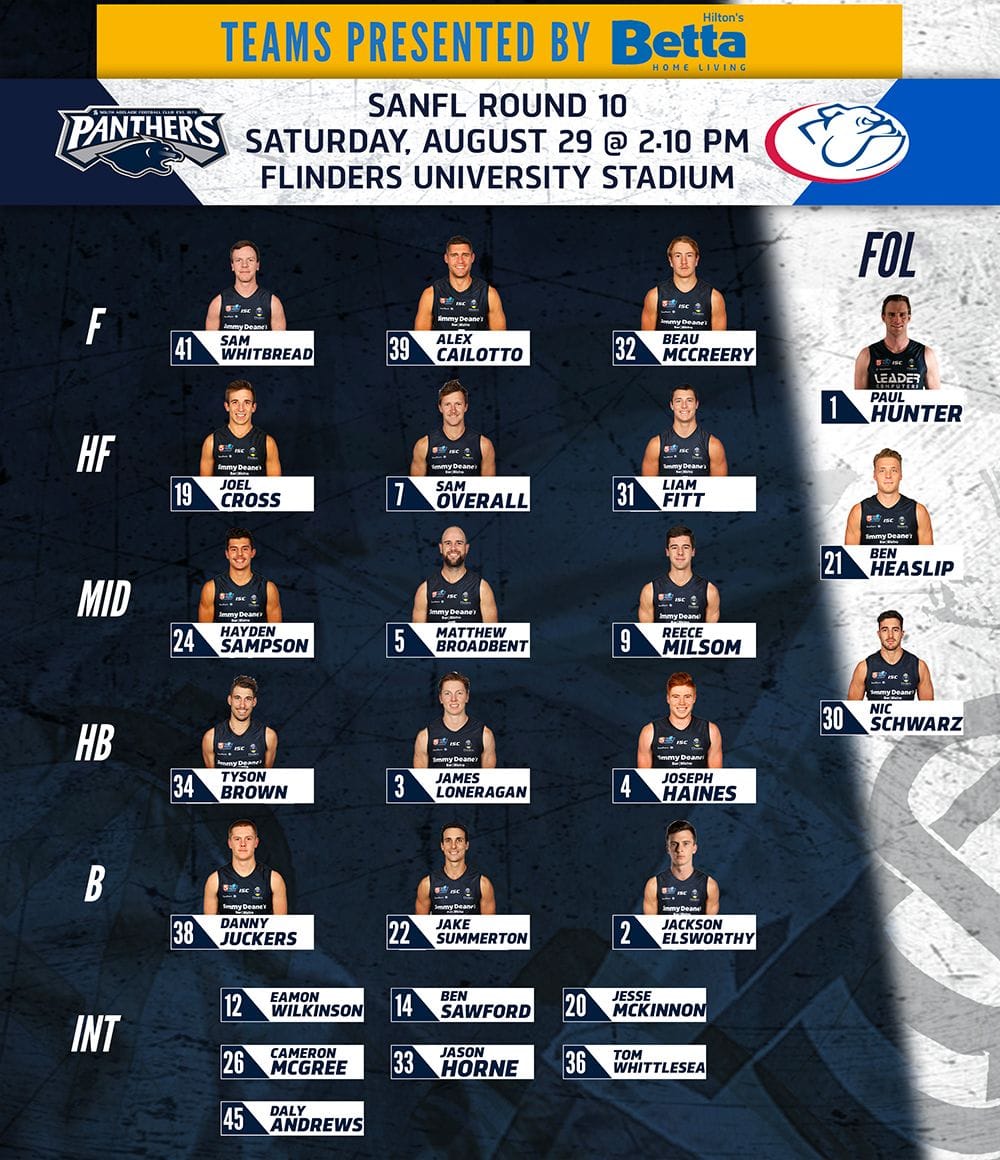 In: B.Sawford (14), C.McGree (26), S.Whitbread (41)
Out:
What: Panthers Reserves vs Bulldogs Reserves
Where: Flinders University Stadium
When: Saturday, August 29, 11:30 AM | Gates open 11:00 AM
Watch: Live via SANFL Digital Pass Member's Only Pricing | Non-Member's Pricing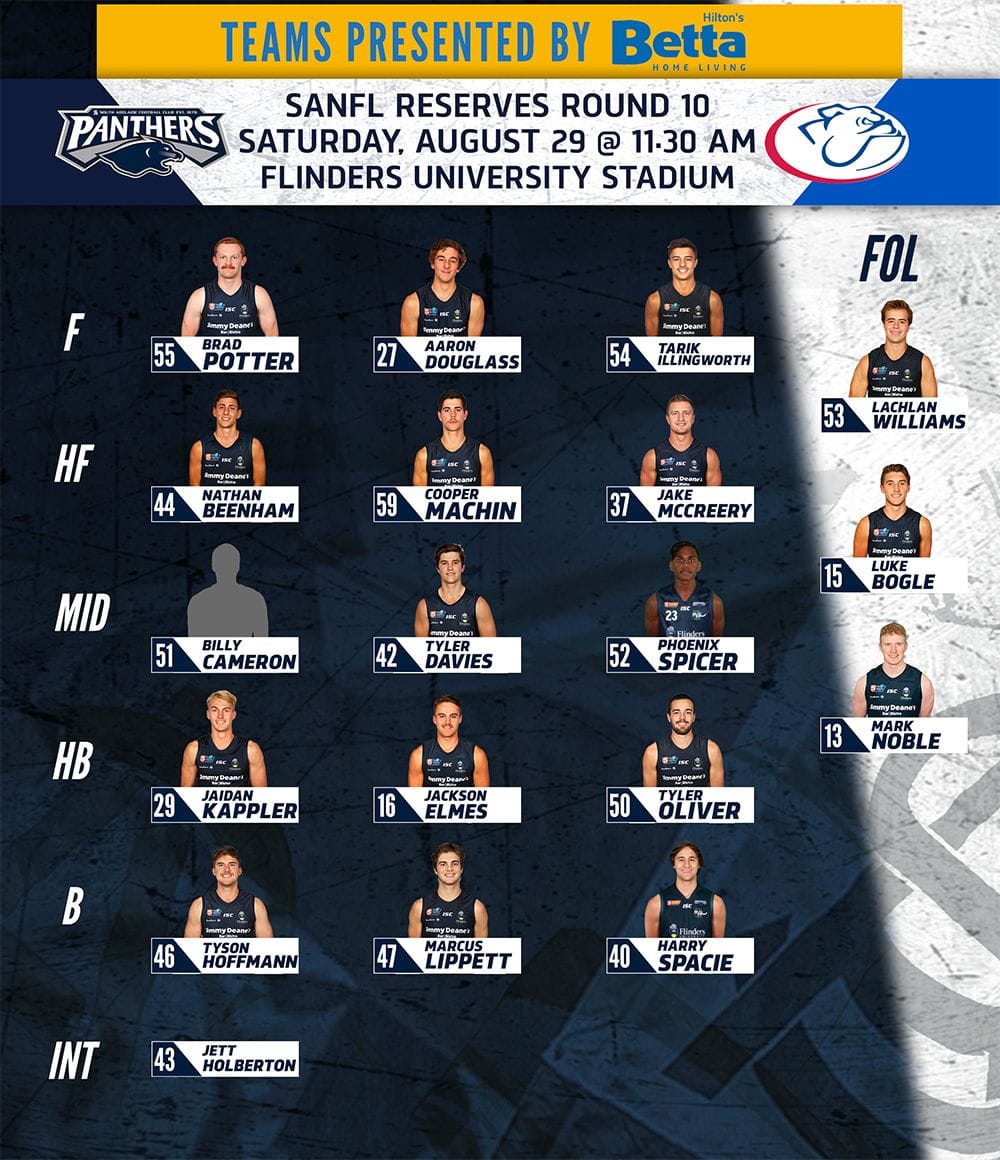 In: J.Kappler (29), H.Spacie (40), J.Holberton (43), P.Spicer (52) and 3 from League Squad
Out: B.Sawford (League), C.McGree (League), S.Whitbread (League), M.Walton (Local), C.Mesecke (Local), B.Short (Local), R.Parry (Local)