Betta Teams: SANFL Round 11 - South Adelaide @ Sturt
3 September 2020
South Adelaide start their final road stint when they battle the Double Blues at Unley on Saturday.
Having grinded out a comfortable 32-point win over the Dogs last week, the Panthers turn their attention to a Sturt outfit who's season is on the line.
Two Panthers went down in Saturdays win, with James Loneragan succumbing to a back injury that will keep him sidelined for the rest of the season, and Danny Juckers copping a knock to his hip late in the game, but is expected to return.
See the latest Fowler Simmons Injury List here.
Jaidan Kappler also makes his return to the League squad of 25 after returning for the Reserves last week after injury.
Earlier this afternoon, the SANFL also confirmed the Round 13 and 14 fixture which can be seen here.

Meanwhile the Reserves will again be bolstered by the return of Malcolm Karpanyand Anthony Biemans who have both been unlucky with injury this year.
Ben Haren is also set to get a run in the Reserves after recovering from a quad injury, along with Lee Hoey.
Happy Valley and Talent Pathway product Jack Flett is also set to have his first hit-out at Reserves level, after a solid string of performances in the Under-18s.
KI ruckDamon Freitag will also make his return from a finger injury, which has kept him sidelined since round 5.
All the action kicks off from 11:30am on Saturday morning at Peter Motley Oval followed by League at 2:10pm.
If you're attending the game, please be aware that social distancing will be enforced and if patrons are planning to consume alcohol then they will need to be seated.
Supporters are reminded that it is preferred to pre-purchase tickets HERE.
Don't miss a second of the action!
What: Panthers @ Double Blues
Where: Peter Motley Oval
When: Saturday, September 5, 2:10 PM
Tickets: Online here or at the gate
Watch: Live via SANFL Digital Pass Member's Only Pricing | Non-Member's Pricing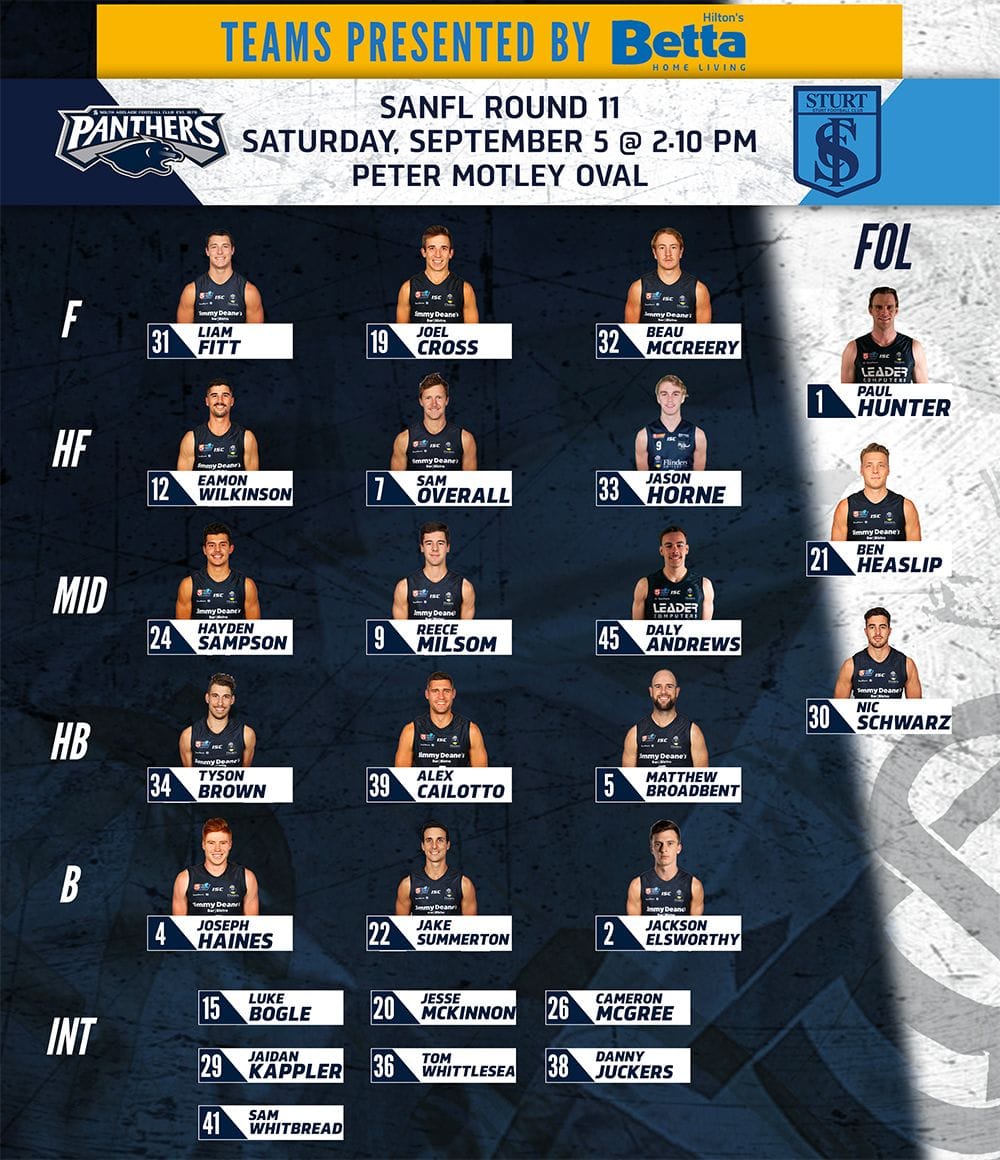 In: L.Bogle (15), C.McGree (26), J.Kappler (29), T.Whittlesea (36)
Out: J.Loneragan (Back)
What: Panthers Reserves @ Double Blue Reserves
Where: Peter Motley Oval
When: Saturday, September 5, 11:30 AM | Gates open 10:30 AM
Watch: Live via SANFL Digital Pass Member's Only Pricing | Non-Member's Pricing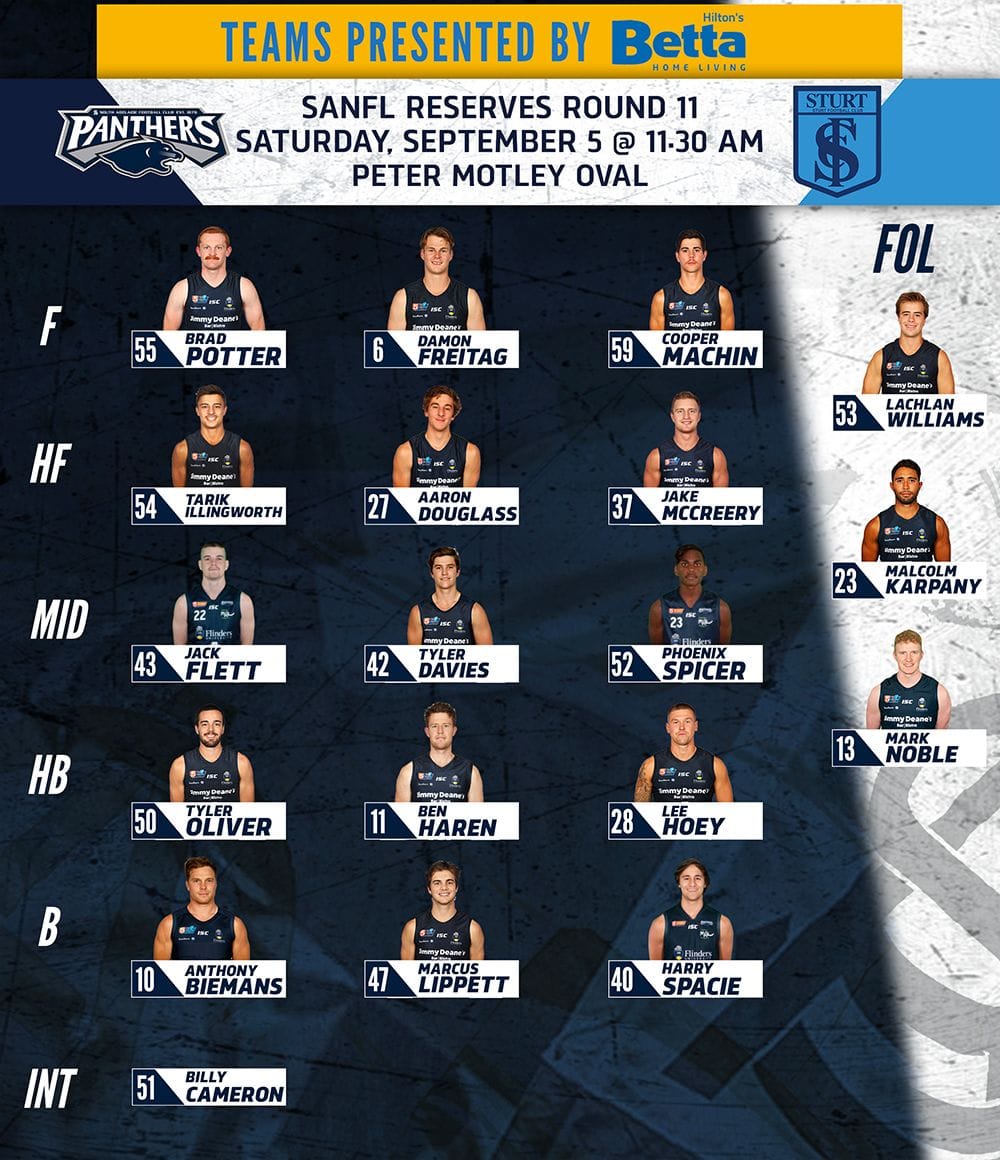 In: D.Freitag (6), A.Biemans (10), B.Haren (11), M.Karpany (23), L.Hoey (28), H.Spacie (40), J.Flett (43)
Out: B.Sawford (Hamstring), T.Hoffmann (Ribs), J.Elmes (Thumb), C.Mcgree (League), L.Bogle (League), T.Whittlesea (League), J.Kappler (League), J.Holberton (Local), N.Beenham (Local)